Hours of Operation
The University of Iowa U.S. passport office is open Monday - Friday from 9:00 a.m. - 3:00 p.m. by appointment only. We do not accept walk-ins at this time.
Please note that the passport office is closed on university holidays. Consult the University Calendar for dates of closure.
Schedule an Appointment
To schedule an appointment, please call (319) 353-2700.
Getting here
Parking
Parking is available in the Capitol Street ramp attached to the University Capitol Centre or along the street in metered parking spots.
Bus
The University Capitol Centre is located adjacent to the Downtown Interchange bus stop. A number of University of Iowa (CAMBUS) and city buses frequent this location.
Biking
There are numerous bike racks around the University Capitol Centre. Schaeffer Hall and the UI College of Engineering building both have bike racks for public use.
Location
The passport office is located in International Programs.
201 S. Clinton Street
1111 University Capitol Centre (UCC)
Iowa City, Iowa 52240
Map of UCC interior layout (PDF)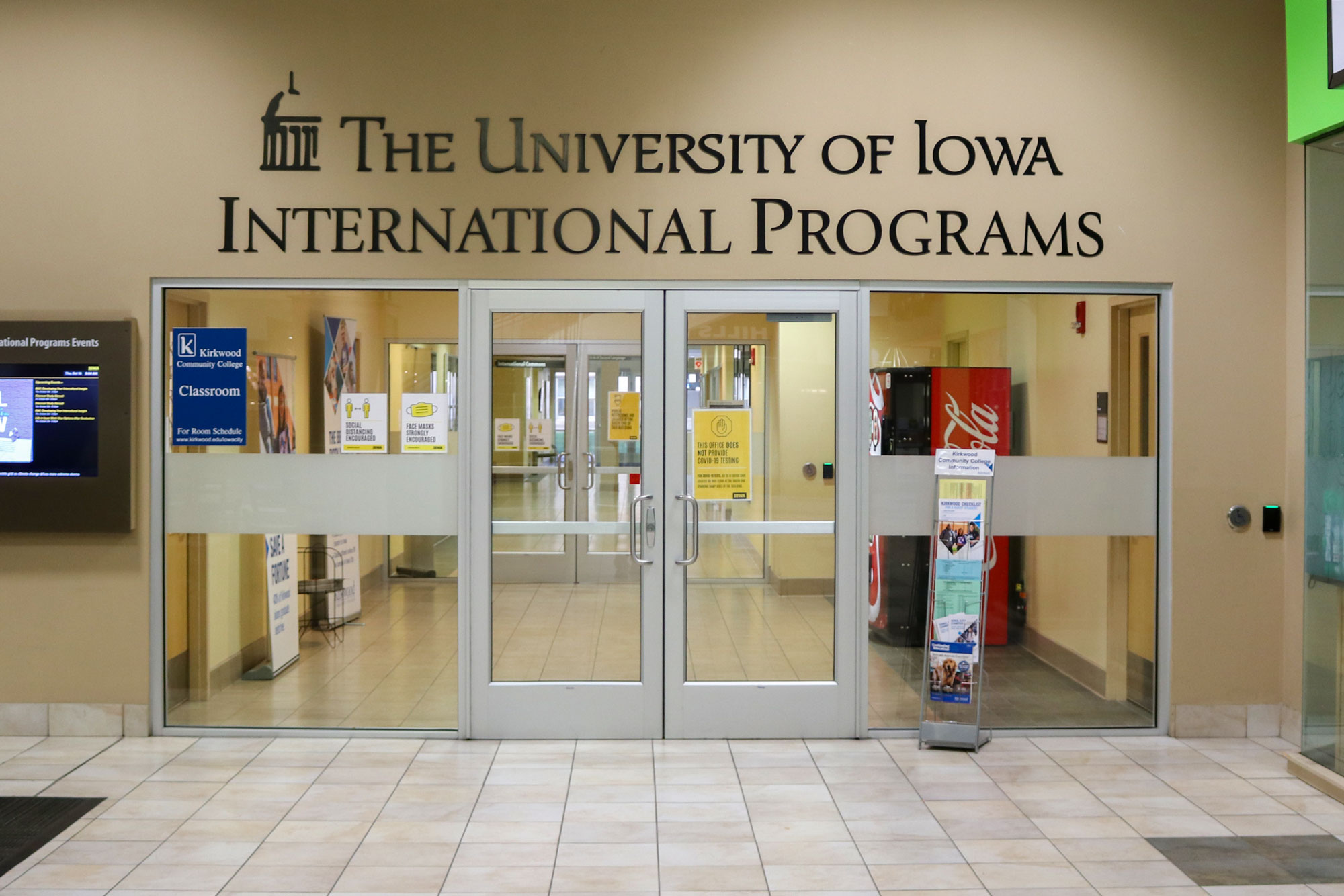 Accessible Entrances
There are accessible entrances equipped with power door openers on the east (S. Clinton Street), west (S. Capitol street), and the north (W. Washington Street) sides of the building.